Duration: 60 Minutes
An initial evaluation includes identifying symptoms, diagnosis, evidence based medication options, type of therapy, lab work, genetic testing, coping skills identification of triggers, comprehensive family and medical. history
Duration: 30 minutes
Follow up appointments are 30 minute sessions consisting of assessment of past medication, supplement interventions and brief psychotherapy, CBT, DBT, exposure therapy based on your specific needs. Review of lab work, genetic testing other diagnostic evaluation's providing recommendations going forward based on your response to previous interventions may also be included and follow ups.
We take the following payment options
 Private Insurance options
If you are in emotional distress, here are some resources for immediate help:
National Suicide Prevention Hotline:
Call 1-800-273-8255
Crisis Text Line:
Text Home to 741-741
Recommended Healthcare Products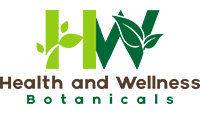 Health And Wellness Botanical's has high quality CBD products that are pure with no THC that I Have used for many years and trust. To better discuss your needs, please contact us

Full Scripps is a online supplement company that is reputable and has high-quality supplements which I recommend. To better discuss your needs, please contact us
Questions, Comments? You tell us. We listen.